Dearest Wintergarden Faith Community, 
Occasionally, you will receive emails that are titled "Keepin' It Real with Pastor Devon." These emails will be very specific in purpose, focused on something important happening at Wintergarden, and important for all to read.

Thanks for taking a few minutes to read and respond if asked.

Blessings,
Pastor Devon 
Christmas Services It is hard to believe we are getting close to wrapping up 2021! I just wanted to share a bit of information about our various worship opportunities for the rest of the year.

Wednesday, December 15 at 5:30pm we will have our Blue Christmas ServiceA little bit about the Blue Christmas Service: For those who have experienced loss, the holidays can be a particularly painful time, stirring up grief in acute ways. As a result, churches around the world have adopted the practice of having a "Blue Christmas" or a "Longest Night" service during the Advent season. Typically celebrated on the Winter Solstice, which is the longest night of the year. A Longest Night service is designed to provide space for prayer, reflection, and remembrance amidst the holiday hustle and bustle. In this pandemic season of life, I imagine that grief and loss will be magnified and nearly universal, and a service like this may be needed now more than ever. Therefore, I hope that these words and this order of worship can be a gift to individuals and communities alike, providing a space of calm, quiet, and healing.
Thursday, December 23 at 4:00pm we will have our Christmas Eve Eve Service

We will gather outdoors by the garden to enjoy our Christmas Eve Eve service as a community. Come for this beautiful time of worship to enjoy God's creation, to hear stories of Christmas miracles, and candlelight. Following worship, we will have light refreshments for everyone. In addition, we will watch The Chosen Christmas Special that evening in the Sanctuary. The movie will start around 6:00pm. All are welcomed!

Sunday, December 26 at 9:30am we will have our Christmas Hymn Sing

We will gather outdoors for a morning full of Christmas hymns and lots of boisterous singing! Sacred Space will be canceled that morning. If you are able, please bring cookies and treats to share that morning with one another. And let's pray the weather is lovely!

Looking forward to spending these times with you in person or on line. Blessings to you all this season.

In Christ,

Pastor Devon


Please invite a friend to join us for our Christmas Services this season.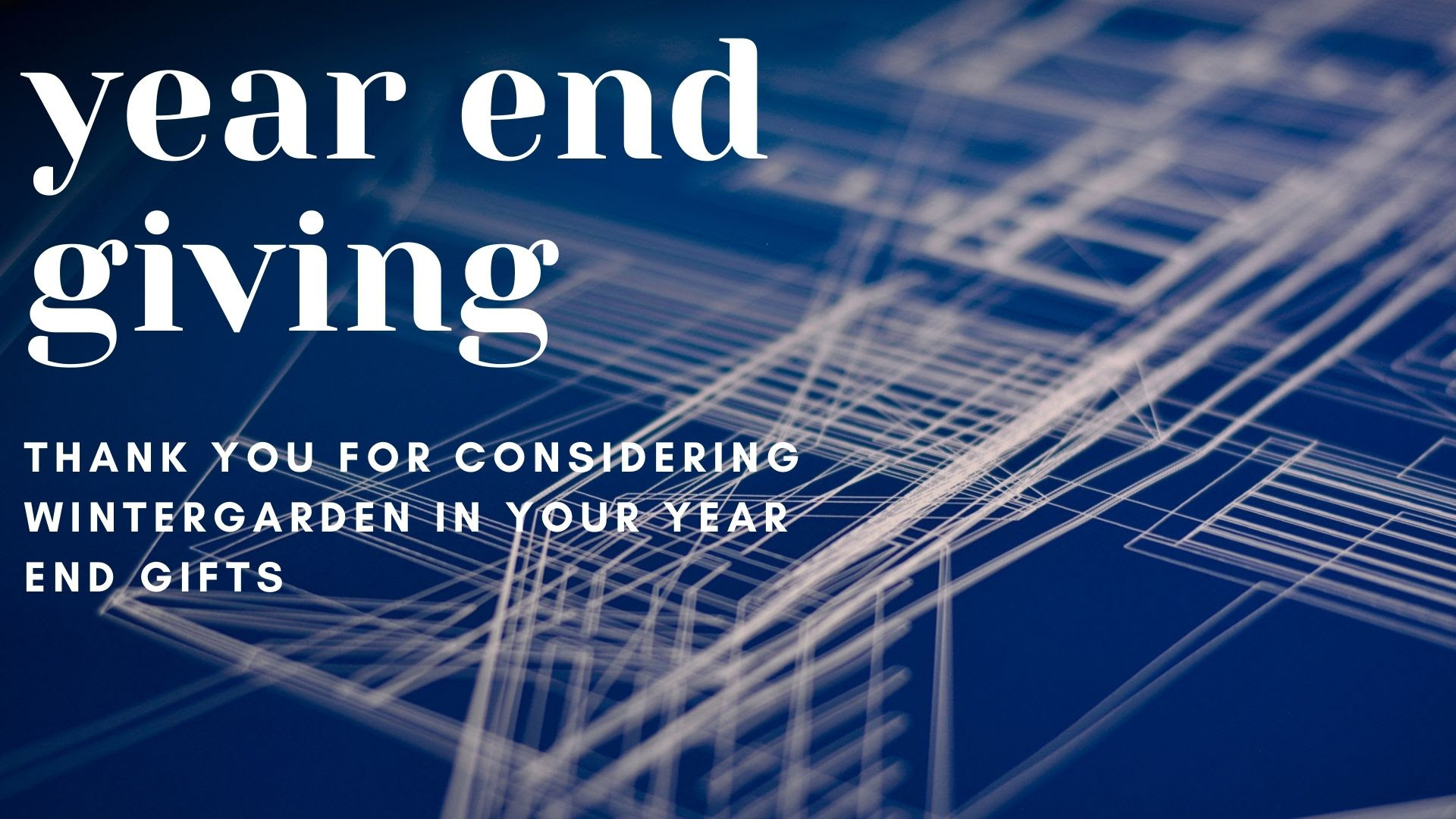 As we approach the end of the year, we remember 2021 with lots of amazing ministries and missional experiences. There is so much to be grateful for! Our ministry is continuing to grow and expand as we truly embody what it means to feed people physically, spiritually, mentally, and emotionally in our community. It is my prayer that we can continue to do this together. If you would like to make a year end gift to Wintergarden, please either mail in a check before the end of the year or give through the donation link on the website.

The church mailing address is 18305 Wintergarden Ave, Port Charlotte FL 33948. And click HERE to give through the secure online giving platform with the church.